More About Us
We are a one-stop engineering and design shop with proven expertise.
Experience
Database and Code Development

(100%)

Web & Application Engineering

(100%)

Graphic & Marketing Design

(100%)

Search Engine Optimization

(100%)

Professional Writing Services

(100%)
Why Choose Dactyl Technologies?
Over the last two decades, we have collected hundreds of satisfied customers and have forged powerful partnerships with other businesses. We have developed efficient and effective direct-to-market applications and tools that have disrupted the education and behavior therapy industries.

Our professional writers produce successful training packages, write and edit copy, and author technology articles that have been featured in both printed materials and in online educational encyclopedias.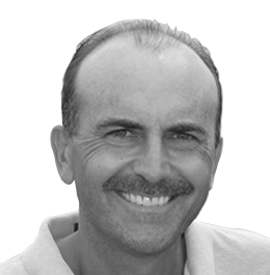 Gene McNamara
CTO - Founder
Gene is an innovative and solution-oriented technical lead, application architect, and programmer with a twenty-year track record of successful, on-time delivery of customer websites, business intelligence implementations, and sophisticated technical solutions. He is a creative, out-of-the-box thinker who defines short- and long-term strategies and considers the overall impact of business technical solutions. Gene's diverse technology background coupled with his advanced problem solving skills and his talent for data and code forensics enables him to work with clients to identify and achieve business objectives.

Gene was a leader in IBM's product and technology division for more than 15 years. During that time, he was responsible for the design, development, and implementation of executive information systems.

BS Computer Engineering - Lehigh University
MS Telecommunications & Computers - George Washington University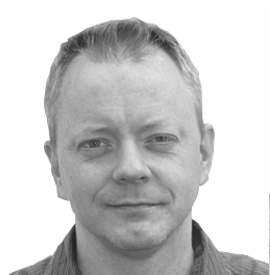 David Knight
CXO - Founder
Dave is a highly skilled IT professional backed by more than twenty years of industry experience. His roles as senior website developer, graphic design lead, network administrator, and hardware support expert have helped him build an arsenal of diverse skills. Dave's areas of expertise include systems architecture for large-scale and highly available systems, application and e-commerce site design coding, graphic design, cross-platform compatibility, and hardware support. His well-rounded background enables him to create leading-edge solutions that meet each client's unique long- and short-term goals.

Dave was a leader in Scholastic's Digital Learning Solutions, for more than 15 years. During that time, he was responsible for every aspect of technology integration across all platforms.

BS Electrical Engineering - SUNY University at New Paltz
Certifications: Microsoft, Dell, HP, Red Hat Linux, Learning Tree (Cyber Security, Linux Server Optimization)
" This is totally breakthrough! " - Forbes
In 2013, Gene and Dave co-founded Keys2Engage with education expert, Doug Silver. Together they produced education technology products including WriterKEY, PublishKEY, and FeedbackKEY. WriterKEY is an online application designed to improve the teaching, learning, and assessment of writing across the curriculum. PublishKEY is an online application for differentiated, comprehensive portfolios for college-bound and career-focused students. It allows students to share academic and creative writing, fine and performing art images and performances, music recordings, linked videos, graphics and designs, athletic achievements, and much more. FeedbackKEY is a free online survey tool for educators. In 2016, Macmillan Learning acquired WriterKEY, PublishKEY, and FeedbackKEY from Keys2Engage.
For more information, click here